Smart Cube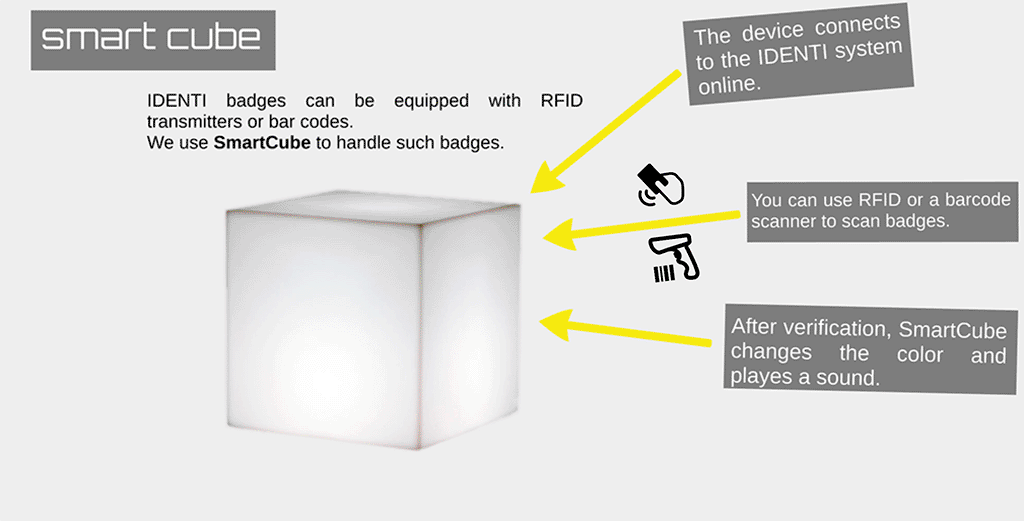 SmartCube is our tailor-made badge controller for events.
SmartCube is equipped with a microcomputer that connects to Accreditation System IDENTI online.
SmartCube Can scan the badge with RFID proximity technology or with a combined barcode and QR.
SmartCube after verifying a person can react with light and sound. The light and sound scenarios can be freely programmed on the device. They can also change automatically during the event.
---