Technologies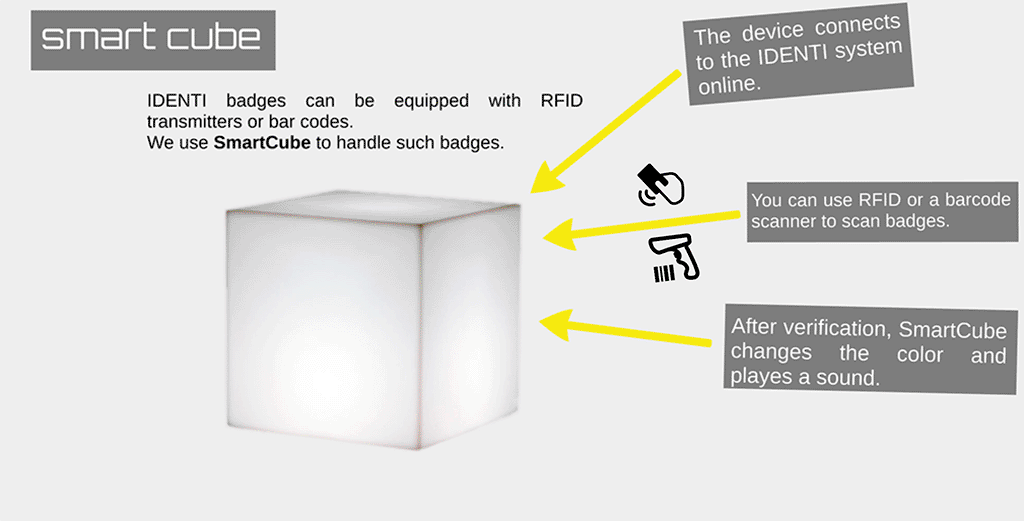 SmartCube is our original device for identification card control at event's location.
SmartCube is equipped with a microcomputer which is connected with the IDENTI Accreditation System online.
SmartCube can scan badges with RFID proximity technology or with a connected bar code and QR code scanner.
SmartCube can react with a light and a sound after the person's verification. The scenarios for the light and sound can be freely programmed for the device. They can also change automatically during the event.
Control gate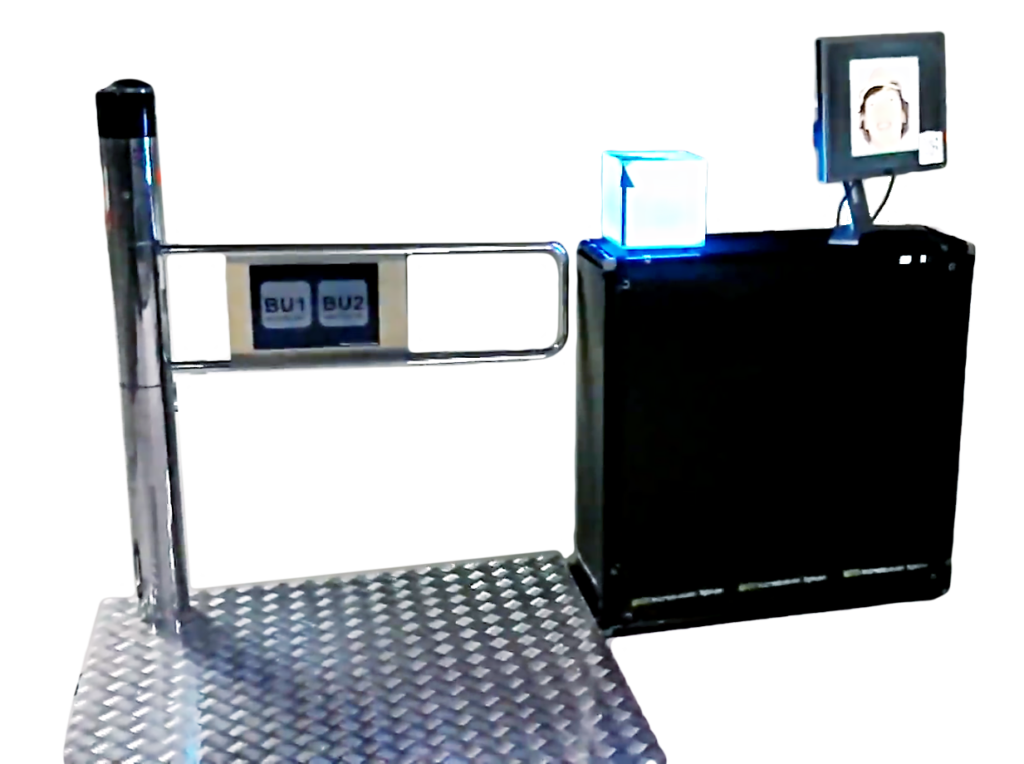 The gate works together with the SmartCube. After positive verification of a person who can access a certain zone, the gate opens for 5 seconds.

An optional module for the gate is a monitor showing a photo of the scanned person.
Accreditation Center construction
In order for the Accreditation Center for mass events to look professional, we created an original construction system. Thanks to that, at a low cost, we can provide an attractive construction for the Accreditation Center, as well as a high standard of personal data processing security.
UV IDs – shining in the dark
The unique UV printing technology allows us to offer organizers the production of badges that shine in the dark.